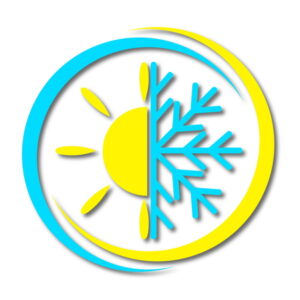 Heat pumps are becoming an increasingly popular option for home comfort, with more people each year discovering the convenience and energy-saving potential of these systems. Heat pumps work similarly to air conditioners: they circulate refrigerant to absorb heat from one place and release it in another. An air conditioner can only remove heat indoors and release it outdoors, while a heat pump can do that plus change the direction of refrigerant circulation so that it moves heat from outdoors to indoors. It's a great heating-and-cooling combination in a single installation.
If you read that, you may have had doubts spring up in your mind; or you might have already heard that heat pumps can struggle in winter. We understand that thinking, because the idea of a heating system that draws its heat source from outdoors during the winter doesn't make much sense.
Yet, heat pumps are popular, so many people must find them worthwhile installations. Can a heat pump in Fairfax, VA, help your house through our local winters?
How a heat pump provides heat even when it's cold
No matter how cold it gets outdoors, there is always heat in the air. Cold isn't a form of energy, it's just what happens when there's less heat energy around, and it's impossible for there to be no heat (this is a hypothetical condition called absolute zero; it's impossible to reach that temperature because the last of the heat must move someplace colder, and of course there isn't anything colder). Heat pumps have access to heat energy even on the coldest days of the year.
However, heat pumps can have trouble with energy efficiency when the temperatures go below freezing. This doesn't mean they can't provide heat indoors, but they will expend more energy and cost more to run. In cold temperatures above freezing, heat pumps are actually money-savers compared to electric furnaces.
The dual fuel option
A heat pump may be a viable option for your house even with the drops in efficiency during points of the winter. But there is an option that makes heat pumps more widely available, and that's the dual fuel option. A dual fuel heat pump (or hybrid heat pump) combines a heat pump with a smaller backup furnace that provides supplemental heat when necessary. The backup furnace can run from propane, or it can use natural gas if a home has a gas line. The furnace will turn on whenever it detects the heat pump losing efficiency, then turn off when it's no longer needed.
Finding the right heater
If you still don't feel certain about a heat pump as a comfort option for your home, no need to worry. You'll want to talk to professionals before you make any major HVAC installation choice. We're glad to help you find the ideal heating system (and cooling system) and provide a great installation. We offer a 2-year warranty on all installations that includes a complimentary certified service-maintenance agreement
Look to B&B Air Conditioning & Heating Service for all your home heating needs: We are always there when you need us.