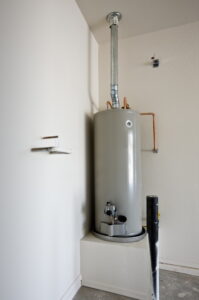 You don't want to be trapped with a failed water heater, because losing hot water in your house will throw off your day. The good news is that water heaters rarely fail without giving off warnings, and if you catch those warnings in time, you can call for water heater repairs in Fairfax, VA to see if the unit can be fixed.
For an older water heater (we'll get into that more below), scheduling a replacement is often the better choice. But at least you'll have the replacement done on your schedule rather than a failed water heater forcing you to do it on its schedule.
We've put together a list of ways to tell you may have a water heater heading for failure. Follow us below and we'll help you see into the future of your water heater.