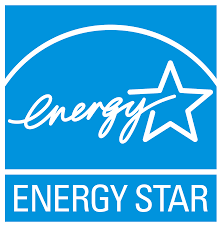 This may be the spring when you have your old, inefficient, and unreliable air conditioning system sent to the recycling yard and a new one put in its place. We encourage making this change, and our technicians are the trustworthy experts who can see you get the best new system with the best possible installation.
One important consideration when you're looking for a new AC is its efficiency ratings. These ratings give you an idea of how well an air conditioning system converts electrical power into cooling power. The efficiency of air conditioners is continually advancing, so even making the switch to a mid-efficiency AC will likely improve over your current one. Below we're going to go over the basics of these efficiency ratings: what they mean and how to use them.
EER = Energy Efficiency Ratio
There are two efficiency ratings for refrigerant-based air conditioners, EER and SEER. You'll usually see them listed together with a slash between them, with SEER usually at the front. We'll explain EER first because it serves as a good introduction to SEER.
EER stands for energy efficiency ratio. It's the ratio between the amount of cooling an AC unit produces (measured in BTUs of heat removed from the house) to the amount of electricity consumed (measured in watt-hours) as tested under a single set of temperature and humidity conditions. This gives a snapshot of the AC's efficiency. The higher the EER, the more efficiently the AC performs under this single test.
SEER = Seasonal Energy Efficiency Ratio
Putting "seasonal" at the front of EER tells you the important difference between the two ratings. SEER is the same ratio of BTUs to watt-hours as EER. However, SEER isn't done as a single test under set conditions. Rather, it's an average of an AC's performance under a range of temperatures and humidity levels to simulate a full season of work. If EER is a snapshot, SEER is a movie. SEER is always higher than EER for any given AC unit.
What to Look for in SEER/EER
What is a "good" set of efficiency ratings for an air conditioner? The US Department of Energy has set a good baseline with their ENERGY STAR standards. In order for a central air conditioner to receive ENERGY STAR certification, it must have a minimum of 15 SEER/12.5 EER. This is a recent increase; for most of the 2010s, the minimum requirement was 13 SEER. This shows how much air conditioning technology is advancing.
We recommend an ENERGY STAR model, so you'll start with at least 15 SEER. Some special high-efficiency models can have SEER greater than 20. These units do cost more, however, so you'll want to balance several factors in making your choice about the best system to install. High efficiency is not a guarantee of savings: an AC must receive proper sizing or installation from professionals or it will waste energy no matter its SEER/EER rating.
No matter what air conditioning service in Clarksburg, MD you need to enjoy a cool summer, we are here to help you! We've been in business for over 60 years and we believe in efficiency, honesty, and integrity all at a fair price.
Look to B&B Air Conditioning & Heating Service: We are always there when you need us.