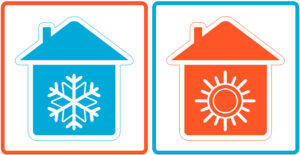 We think heat pumps are fantastic choices for home comfort, and we wish more people would look into them as an option for central heating and cooling around the year.
But heat pumps do have a few specific problems that can crop up during their service lives. One is when a heat pump becomes stuck in one mode or the other, such as a heat pump that won't change over to cooling mode and will only provide heat or room temperature air.
If you've currently got a heat pump that staunchly refuses to cool your house, you may need to call our technicians for heat pump service in Damascus, MD. Below we'll look at some possible causes of the "no-cool" heat pump and what can be done to resolve the problem.