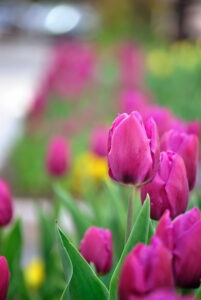 With the warmer seasons right around the corner, taking time to complete your spring-cleaning tasks is vital. Indeed, spring cleaning is beneficial because it can reduce stress, anxiety, depression, as well as the risk of injury and more. Moreover, it is essential to clean around your home and clean and maintain your appliances as well.
With all this spring cleaning in mind, the following is a list of the benefits of getting your air conditioner tuned up this spring.
Better Efficiency
Having your air conditioning unit serviced annually can also make it more efficient in general. This is because failing to have your unit cleaned will make it more sluggish and thus less effective. Over time, your air conditioning unit will provide less cool air and may take more energy to operate.
Longer AC System Life
One of the top benefits of having your air conditioning unit serviced during the spring is that it can extend the life of your unit overall. This is because a poorly maintained AC unit is subject to sluggishness, more frequent breakdowns, and other issues that can reduce the life of the system. However, taking good care of your unit can add 5–10 years to its life!
Less Chance of an Abrupt Breakdown
It may seem tempting to wait until something is wrong with your air conditioner to have it serviced, but this is a surefire way to trigger a breakdown. You may not need your air conditioner until the hotter months, but getting it fixed in the height of summer heat can be a nightmare. However, taking the time to get it serviced each spring can prevent this issue from occurring.
Keep Warranty Valid
Moreover, just because your air conditioner has a warranty doesn't mean it will still be valid when you need to use it. Many new air conditioning units come with warranties that last for years. However, it only remains valid if you keep up with routine maintenance and repairs. Otherwise, when the company deploys a repair technician, they will quickly notice that you have not been getting routine repairs. This will result in needing to pay for all subsequent repairs out of pocket.
Fewer Repairs
Lastly, having your AC unit serviced annually will result in fewer repairs. This is because being proactive about your AC maintenance allows you to fix issues before they arise. Over time, this results in fewer repairs and lower maintenance costs overall.
Are You Looking for Air Conditioning Maintenance in Annapolis, MD?
Overall, if you are searching for air conditioning maintenance in Annapolis, MD, there is no time like the present. Having your air conditioning unit serviced in the springtime can be one of the best things you can do to save money, protect your warranty, reduce the likelihood of a breakdown, and more. In addition, including your air conditioning unit in your spring cleaning can help keep your unit fully functional all year round.
Call on B&B Air Conditioning & Heating Service: We are always there when you need us.