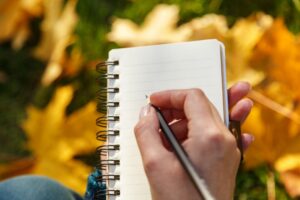 Fall is many people's favorite time of year because it has a nice weather balance between summer heat and winter cold. It's easy to think less about your HVAC system at this time, but there's one important job you need to take care of for your heater at this time of year, and that's its regular heating maintenance in Rockville, MD. 
What Does Heating Maintenance Cover?
Heating maintenance is one of the most important services we offer because it benefits our customers in numerous ways. It's a preventive service that helps a heating system work at its best and avoid the worst problems that can assail it during the winter. 
When we come to your home for your heating maintenance appointment, we'll give your heater a thorough inspection, cleaning, and tune-up. This includes services like changing the air filter, lubricating all moving parts, checking refrigerant pressure/gas pressure, tightening electrical connections, testing amperage, testing venting, looking over safety mechanisms, and much more. These aren't jobs you can do on your own! You absolutely need experienced professionals to maintain your heater.
When we're finished, we'll leave you with a heating system that is prepared to handle another cold winter with little chance of letting you down or running up your heating bills unnecessarily.
The Specific Benefits of Heating Maintenance
You may already be sold on maintenance and ready to call us. If you need more convincing, or you just want details, here are the major benefits of having maintenance done each fall:
Safety: If you have a gas furnace (as most people in the area do), keeping it running safely is a top priority. Furnaces aren't inherently dangerous, but they can become so due to neglect. Our inspections will catch any potential safety issue with your gas furnace so we can correct it before it starts to work for the year.
Repair prevention: Nobody wants to have their heating system start to fail, or fail completely, in the middle of a cold winter. Maintenance makes this far less likely to happen. In fact, maintenance can prevent the majority of repairs a heating system may need over its service life.
Equipment longevity: The manufacturer's estimated service life is only possible for a heater to reach with maintenance. Without maintenance, a heating system may end up breaking down and needing a replacement years early. A heater may not even make it past half its life expectancy if it's not regularly maintained.
Energy efficiency: Maintenance helps a heater retain its energy efficiency. You can expect your heater to keep 95% of its efficiency rating through most of its service life if you have it maintained annually. Without maintenance, a heater will lose on average 5% of its efficiency each year.
Warranty: You don't want to lose the protection the warranty on your heater gives you—but it can happen if the heater doesn't have maintenance. Many warranties will be voided without proof the equipment has been regularly serviced.
To get started with fall maintenance, simply call us! We have a special maintenance plan that takes care of both your heater and air conditioner around the year.
Contact B&B Air Conditioning & Heating Service for your fall heating maintenance. We are always there when you need us.