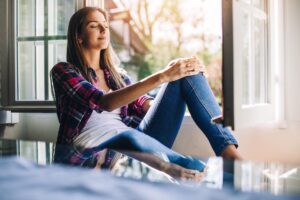 Heat pumps are a great way to heat and cool a home. But do they work in our region? The good news is, heat pump systems are an excellent option for our area. Like everything, heat pumps have both pros and cons to consider. If you're thinking about an air conditioning replacement in Rockville, MD, our team can offer an in-home assessment.
We can review how a heat pump would be set up and how it would work in your home. And even if you don't think a heat pump is right for your family, we can go over all of your different air conditioning options so you can pick the best system for your unique needs. Keep reading to learn more about the benefits of having a heat pump here on the East Coast in both summer and winter.
All-in-One Solution
Heat pumps are often preferred by homeowners because of the ability to both heat and cool your home all from one single system. And you don't have to worry about maintaining a separate air conditioner and heater, and can instead focus on having a heat pump for conditioning your home year-round.
Heating Efficiency
Heat pumps are also very efficient compared to other options. If you compare a heat pump to a central air conditioner for cooling, the results will be very similar. That's because air conditioners and heat pumps operate in much the same way to cool your home. Heat gets transferred away from your home using the refrigerant lines as a method of cooling. Choosing a heat pump with a high SEER2 rating is another way to ensure optimal energy efficiency.
The real energy savings come from using your heat pump as a heater in the winter. Other heaters have to produce heat using heating elements or a gas flame. But a heat pump transfers heat much in the same way it transfers heat in the summer to provide cooling. However, when you have your heat pump switched over to heating mode, the reversing valve engages and the refrigerant moves in the opposite direction. 
Instead of removing heat from your home, your heat pump brings heat in from outside. And yes, even on the coldest days of winter there is still some heat in the air that can be transferred inside your home. Because heat is being transferred instead of created, heat pumps are highly energy efficient.
Potential Downsides
You do want to consider the potential downside of having a heat pump. When temperatures dip well below freezing, there is less heat in the air to transfer inside. Because of this, your heat pump loses efficiency. To combat this, some homeowners invest in a small add-on furnace. This is called a dual fuel system and can help your HVAC systems achieve more efficiency at heating your home.
When your heat pump is struggling to meet your thermostat settings, the small add-on furnace can kick in to make up the difference. When it is no longer needed, it will turn back off. This is a way to elevate your comfort while still enjoying the benefits of a heat pump system for your home.
B&B Air Conditioning & Heating Service. We are always there when you need us. Schedule an appointment today for heat pump service.