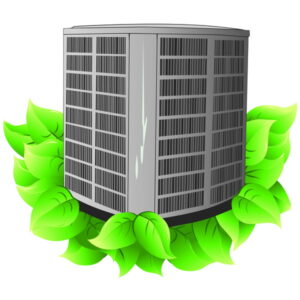 Our summers can get pretty hot. That is why many homeowners look to get the best possible central air conditioning installation in Rockville, MD. A modern, advanced air conditioner that is installed and checked regularly by a professional service like B&B Air Conditioning & Heating Service ensures cool and pleasant summers for many years to come.
In this blog, we look at several important factors that you should consider before buying a new air conditioner.
Energy Efficiency
Energy efficiency is perhaps the number one factor for most homeowners who are looking to buy a new AC. Advances in technology have vastly improved AC efficiency, leading to a significant drop in home energy bills during the summer.
Some of the best air conditioners in the market today use 30% to 50% less energy than air conditioners from 15 years ago. However, these AC units produce similar or even better cooling as the older units due to their enhanced energy conversion.
If you are still using an older central air conditioner (more than 15 years in service), you may want to upgrade it to a modern, high-efficiency air conditioning system.
Proper Size
Before you make a final decision about new home cooling, think about the size of the air conditioner you need. If you are looking to cool a smaller home with one or two rooms, you'll probably need a 1 to 2-ton air conditioner. If you need more power to cool a bigger area, you will probably want to buy a bigger unit, possibly up to 5 tons.
Most modern residential AC units have a cooling capacity ranging from 5,000 to 60,000 BTU (British Thermal Unit). One ton of cooling equals 12,000 BTUs, and the standard range for most residential central air conditioning systems is 1 to 5 tons. Working with a professional ensures you'll get an AC that is correctly sized.
Heating and Cooling
Heat pumps are helpful for cold weather along with warm weather. Our last winter was quite intense, and many homeowners realized the benefits of using a heat pump. A heat pump can switch the AC function to blow warm air and keep you comfortable when it gets cold.
Heat pumps operate through a reversing valve in the outdoor unit. When the valve switches, the heat pump changes the direction it moves heat. When it moves heat out of the home, it's in cooling mode. When it moves heat into a home, it's in heating mode.
Dehumidification
Many new air conditioners come with a built-in dehumidifier that blows out dry air. This can help lower the humidity in your home.
Excess humidity can breed germs and other microbial organisms. A dehumidifier helps remove moisture in the air to improve its breathing quality and improves comfort in your home.
Whether you are looking to install a new AC in your home or upgrade parts of your existing air conditioner, a professional and reliable service can get the job done.
B&B Air Conditioning & Heating Service, we have a record of providing superior, customer-friendly service. We offer 24/7 AC service—we are always there when you need us!