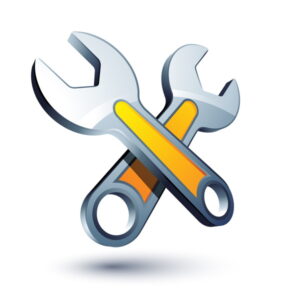 When you arrange to have your heating system professionally maintained in fall, with a thorough inspection and tune-up from experts, you can expect to run into few troubles with the heater during winter. The heater should always get a great start to the season.
It's when you reach the middle of winter that the strain on your heater may lead to malfunctions. Maintenance will still stop the majority of problems, but it won't prevent all of them. We're going to look at some of the more common mid-winter problems that can crop up in a heating system. You can rely on our technicians for heating service in Arlington, VA you need to get your heater back in peak shape.
Short Cycling
This is when a heater gets caught in its startup cycle and doesn't complete a full heating cycle. The standard cycle length for a heater like a furnace or heat pump is around 15-20 minutes. You can expect the heater to go through 3-5 cycles per hour. When cycling time drops below 10 minutes and the heater cycles more than five times an hour, it's a warning that something is wrong. Short cycling drains power and places heavy strain on the heater that can lead to an early replacement, so have technicians on the job right away.
Uneven Heating
The center of your home is warming up how you like it, but you have household members complaining about their rooms not getting warm enough. This uneven heating is often a sign that the heater is starting to lose its capacity. After checking on the air filter to see if it's clogged (a common cause of a drop in capacity), you'll want to call on our repair experts to get to the bottom of why the heater is underperforming.
Fussy Thermostat
You have to keep adjusting the thermostat up and down to find the right heating level when this wasn't a problem before. This may be a thermostat malfunction, but it can also be due to the heater starting to fail. The sooner you move to have repairs done, the less likely you'll have a broken-down heater.
Low Airflow
You may notice that the airflow coming from the vents in the house has dropped. This could be due to a clogged air filter, so check on that first. Clogged air filters are the source of many heating troubles. If the filter isn't the problem, you could be dealing with a faulty blower motor in the HVAC system. 
Heater Won't Turn On at All
This is obviously a major problem, although sometimes there's a simple explanation such as a tripped breaker switch or a thermostat with dead batteries. If making basic adjustments doesn't get the heater working again, don't attempt to repair the system on your own. Call for our professionals. We'll make an accurate diagnosis and find the solution you need.
Call on B&B Air Conditioning & Heating Service when you need help with your home heating. We are always there when you need us.