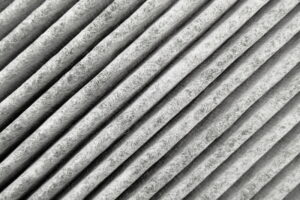 Your New Years' Resolution: "I'll breathe cleaner air in my home for 2023!"
Okay, maybe you didn't write your resolution out exactly like that. You probably put down something like, "Get healthier this year." That can involve changing your diet, exercising more, keeping up with doctors' appointments, and more. Breathing cleaner air is certainly a good way to get healthier, and you can significantly improve your home's air with the right IAQ (indoor air quality) devices.
For starters, do you need air purifiers or air filters for your home?
Surprise, this is something of a trick question! These two aren't mutually exclusive—you can have both! And in many cases, you'll need both.
About the "Air Filter" You Already Have
Before we go further about air purifiers and air filters, we want to point out that the air filter that's already on your HVAC system isn't an IAQ device. This filter is properly called the blower filter and it protects the interior of the HVAC cabinet from dust and dirt. It doesn't provide much assistance to the quality of the air in your home, although it's important to change it regularly to maintain airflow and keep the HVAC system clean.
The type of air filter necessary for improved indoor air quality is known as a whole-house filter. We'll just refer to this as an air filter from this point on. 
Air Filter vs. Air Purifier: A Partnership, Not a Competition
Air filters and air purifiers don't cancel each other out, but rather work together. You may not need both, and if you do have only one, it will be the air filter. Let's start there.
An air filtration system works on a basic principle: using a "net" to trap unwanted particles and letting the rest of the air pass through. The thicker the "net" (in this case, the "weave"), the more particles the filter will trap and keep out of the air. For your home, you want a filter with a thick enough weave that it will remove most of the larger contaminants in your air (dust, dirt, dander, lint) without blocking the airflow.
This is an important balancing act, and one of the reasons you only want professionals to handle installing an air filtration system. The right air filter can make huge improvements in your home's air, make your home cleaner, and allow the HVAC system to run with less strain.
Where an air purifier comes into play is when the maximum filter strength for a house is still not enough to trap small pollutants. Tiny particles like odor molecules, volatile organic compounds (VOCs), smoke, chemicals, and microbes will often get through residential air filters. An air purifier uses processes like ionization or UV radiation to eliminate these pollutants, with no need to place strain against airflow.
Air purifiers can also cause small particles to clump together, making it easier for the air filter to trap them. There are several types of air purifiers and a professional will help you with finding the ideal air purifier in Rockville, MD to clean your home's air. 
Contact B&B Air Conditioning & Heating Service to learn more about your IAQ options. We are always there when you need us.