This is a "PUBLIC SERVICE ANNOUNCEMENT" from B&B Air Conditioning & Heating Service Co., Inc. to our highly valued clientele on the availability and the future outlook of HCFC-22 refrigerant or as the industry calls it, R-22 or Freon. If your current residential or commercial air conditioner or heat pump system was manufactured before 2008, then your system may utilize HCFC-22.
Section 605 of the Clean Air Act establishes the U.S. phaseout targets for Class II substances. In 1993, EPA established the phaseout framework and the "worst-first" approach, which focused first on HCFC-22, HCFC-141b, and HCFC-142b because they have the highest ozone depletion potentials of all HCFCs. The phaseout schedule has drastically diminished the availability of HCFC-22 and has exponentially driven up the overall cost of this refrigerant over the past two years.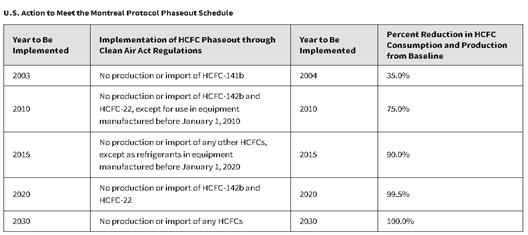 What does this mean to you? Well, if your equipment utilizes HCFC-22 and you experience a malfunction in the refrigeration circuit, then you will have a very serious decision to consider.  The cost associated in repairing older systems is extremely difficult to justify because of the pricing of HCFC-22.   Currently, HCFC-22 has a price range of $250.00 to $300.00 per pound and many of our suppliers have quit handling the product due to the high cost associated with maintaining inventory. The average residential air conditioning or heat pump system uses approximately 8-12 lbs to provide the required cooling capacity, and we anticipate the cost to continue to escalate as we approach the spring/summer of 2022.
The other alternative to repairing your antiquated air conditioning or heat pump system is to have new updated equipment installed that doesn't use HCFC-22 refrigerant. All equipment manufactured after 2008 required the implementation of an alternative refrigerant. Currently, the HVAC industry is using HFC-410A or R-410A which is a "chlorine-free" based refrigerant and is much safer on the atmosphere.
Updating homeowner's equipment is not as easy as it sounds today. Each and every person in the United States are experiencing some sort of supply chain issue. The manufacturers of HVAC equipment are having the same dilemmas. Copper, steel & aluminum are critical materials that manufacturers use to build their products. These supply chain issues have drastically reduced the production of HVAC equipment and it is our understanding that the availability of air conditioning & heating equipment will only worsen as we enter 2022.
B&B Air Conditioning & Heating Service Co., Inc. has been in business since 1957 and has grown to be one of the largest HVAC service companies in the Washington/Baltimore Metro area. This enormous feat could not have been accomplished without keeping our clients informed with real issues that are relevant to this industry today.
If your HVAC equipment was manufactured prior to 2008, we are strongly urging our customers to consider proactively exploring the age of your HVAC equipment before a problem arises. If you don't know when your equipment was manufactured, then please contact us and we can research your service information so we can aid in determining the age of your equipment, and if necessary provide you with a free at-home solution.
Christopher F. Ghanayem
Executive Vice President