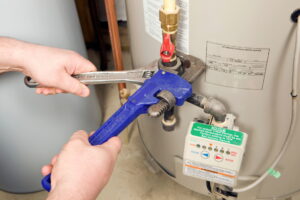 You probably don't give your water heater much thought. As long as it is producing hot water, it is out of sight and out of mind. But what happens when something goes wrong with your water heater? Then you need to schedule an appointment for water heater repair in Fairfax, VA with the local experts.
And you have reached the right place. But ideally, you want to stay ahead of water heater repairs by identifying the signs of problems early on. You can keep reading to learn more about the six most common signs that your water heater has something wrong that needs to be repaired.
1. Water Temperatures
If you notice anything unusual about the water temperatures when you are using hot water in your home, the problem may lie with your water heater. Examples include having water that is too hot, not hot enough, or inconsistent in temperature. You may have sudden splashes of extremely hot or cold water in the middle of use without changing the faucets.
2. Low Water Pressure
Losing water pressure to your hot water is also a sign that something is wrong with the water tank. If you have low water pressure for both cold and hot water, the issue may be impacting your entire plumbing system. However, if your cold water has strong water pressure that gets weaker when you switch to hot water, that's a red flag.
3. Leaks
You should also be wary of leaks coming from your water tank. It's easy to think that because this is a water appliance, your water heater will leak from time to time. However, leaks can speed up corrosion inside the tank and shorten your water heater's lifespan. Your water heater needs to be completely airtight in order to work effectively. Leaks coming from the water tank are never okay.
4. Discoloration
Your hot water should also never be discolored. If you notice any orange or red tinge to the water, that's a sign that rust is developing inside of the tank and you need to get it checked out. Most of the time once rust begins, there's no way to stop it. The only solution is to replace your water heater with a completely new tank.
5. Bad Odors
And it should go without saying, that your water should never smell bad. If you notice a bad odor coming from hot water in your home, the water heater may be to blame. However just like low water pressure, if it affects more than just your hot water then the problem is probably somewhere else in the system. No matter what your concerns are, our team can check it out and find the source of the problem to get it fixed.
6. Last Service Appointment
If you haven't had your water heater serviced in the last few years, there's a good chance that it's time to do so now. Your water heater has a sacrificial anode rod that rusts in order to protect the inside of your tank from corrosion.
It needs to be replaced every three years or so, and going longer than that without water heater service can lead to problems. It's always better to stay ahead of water heater repair needs than to wait for something to go wrong
B&B Air Conditioning & Heating Service. We are always there when you need us. Schedule an appointment today for water heater service.