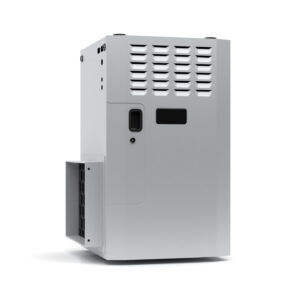 When you turn on the furnace in your house for the winter, you expect that it will run for the rest of the season without any malfunctions. And, most winters, this will be the case. (Although it's a huge help if the furnace got its regular maintenance inspection in the fall! It is still not too late to have this done if you haven't.) 
But no furnace can be guaranteed to have a problem-free winter every year. We hope this isn't the year when you need to call for repairs, but if it is, we want to help you catch the problem as soon as possible. The earlier you notice something wrong, the sooner you can have it fixed, and the less likely you'll be trapped with a non-working furnace later.
With this early-action in mind, here's a list of warnings you have a furnace that needs repairs:
Odd noises, loud noises
You're used to the sounds the furnace makes when it runs. They're just part of the regular soundtrack of winter. When something new comes along, or the furnace makes more noise in general, it usually means something wrong. These noises can include rattling, clanging, clicking, booming, shrieking, and grinding. Don't wait for the noise to worsen: call us to find out what's wrong.
You can't find a comfortable temperature on the thermostat
You should be able to set the thermostat to a steady temperature during the day and then adjust it at night. But if you're continually moving the thermostat up and down because the temperature inside never feels quite right, then there might be something wrong with either the furnace or the thermostat—and you'll need out help to find out which it is and have it fixed.
Acrid odors from the vents
The first time the furnace comes on for the season, it'll create a brief burning odor as it burns the dust off the heat exchanger. Perfectly normal. But if you smell a burning odor at other times, not normal. This is a warning that a motor or the furnace is overheating. Shut the furnace down and call for repairs.
Uneven heating
Some rooms are cozy. Other rooms are colder than normal, and your family isn't shy about telling you this. Uneven heating is an early signal that the furnace is losing its heating capacity for some reason, and you don't want the trend to continue.
Short-cycling
This is when the furnace shuts down before completing a full heating cycle, then turns back on again a short time later and repeats the process. Your furnace should run for at least 15 minutes at a time before cycling down, so if it's turning on and off multiple times an hour, it's short-cycling and something is amiss. There are many possibilities for why this could happen, and we'll handle the diagnosis and repair for it. Don't let it continue, because it wears down furnace parts and will send your heating bills sky-high.
We work with furnaces in Rockville, MD and are the experts you can trust when it comes to any home heating need. We're on call 24-hour a day, 7-days a week.
Call B&B Air Conditioning & Heating Service for help in Rockville, MD, VA, and Washington, DC. We are always there when you need us.