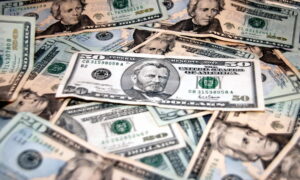 During the fall, you can expect your utility bills to lower since you're in the period between when you depend regularly on the air conditioning system and the stretch when your heater puts in most of its work. So as the cold weather begins to settle in, your bills will start to go up…
But do they need to go up that high?
If you're already dreading looking at your utility bills for the season, you may be paying more than you should. As local Rockville, MD heating experts, we know many ways to lower the cost of your heating without you needing to layer up in parkas. Below are a few tips for reducing your heating costs this winter.
Have the heating system professionally maintained
This is the most important step when it comes to avoiding a continual rise in utility bills. Maintenance in fall from HVAC pros provides essential inspections, cleanings, and tune-ups that prevent the heater from aging rapidly and wearing down. Without maintenance, the cost to heat your house will go up by 5% on average. Even though fall is almost over, it's not too late to schedule heating maintenance. Not only will it help with heating costs, it prevents repairs and gives the system a longer service life.
Rely on steady, moderate thermostat settings
Pushing the thermostat into the 80s isn't a way to get better or faster heating. It instead puts too much stress on the heater, makes the house stuffy, and waste power. The most energy-efficient setting during the day when people are home is 68°F. If you keep the thermostat at this temperature and lower it by 8°F at night or when the house is empty, you can save up to 20% off heating costs. 
Upgrade to the newest thermostat model
If you still have a manual thermostat, even a simple upgrade to a digital model will offer better precision and energy savings. But when you upgrade to a programmable thermostat or a Wi-Fi/smart thermostat, you'll have a whole new set of tools for managing energy use in your house. The right thermostat makes it easier to cut down on energy waste without sacrificing comfort. 
Put ceiling fans to use
"Aren't ceiling fans just to help keep cool?" Many people think this, but ceiling fans have two modes. If you toggle the switch on the base of a fan, it will cause the blades to spin the opposite direction (clockwise when viewed from below). This pushes air from the ceiling toward the floor, which helps with better hot air circulation in winter. Rooms warm up faster and more evenly when ceiling fans spin this way.
Never delay with heating repair
If your heating system is acting oddly, it's probably also wasting money. Even if you haven't noticed a change in heating power, it's important to have technicians look into things like odd sounds, acrid odors, and the heater turning on and off at strange times. These malfunctions are probably costing power and may soon turn into bigger problems—or even safety concerns.
Trust to B&B Air Conditioning & Heating Service when you need heating assistance. "We are always there when you need us."